The LINX® difference
LINX is designed to work in harmony with the body to augment the weak sphincter without compromising the esophagus. the strength of the magnets is precisely calibrated to restore the Lower Esophageal Sphincter (LES) barrier function. the dynamic opening and closing of the beads preserves physiological function, allowing patients to belch and vomit. LINX is MRI compatible to 15T.
Simply designed to be simple.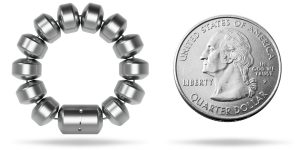 LINX® is easy to understand and love because it is simple. The beauty of this quarter-sized device is it does exactly what your failing Reflux Barrier is supposed to do — prevent stomach acid from entering your esophagus.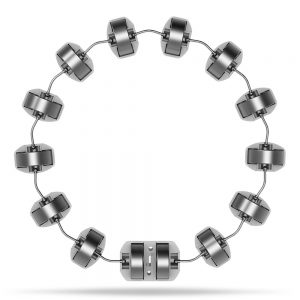 Constructed of titanium and permanent magnets, LINX is placed around the LES during a minimally invasive procedure. the strength of the magnets helps keep the weak LES closed to prevent reflux. When patients swallow, LINX® opens temporarily to allow food and liquid to pass into the stomach.
Benefits of LINX®
Schedule a consultation
Contact us today and we'll be happy to answer any questions you may have.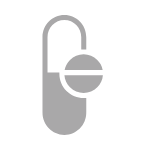 85% of patients achieved freedom from daily medication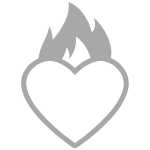 Bothersome heartburn was eliminated in 88% of patients.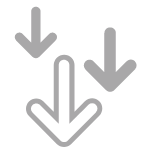 Bothersome regurgitation was eiminated in 99% of patients.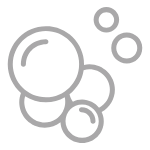 Decreased gas and bloating.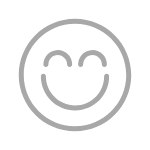 Patients reported a significant improvement in their Quality of Life.
Lower Esophageal Sphincter

Reflux (also called Gastroesophageal Reflux Disease, or GERD) is caused by a weak muscle in your esophagus called the Lower Esophageal Sphincter (LES) that allows acid and bile to flow back from the stomach into the esophagus, causing damage to the lining of the esophagus, throat, and lungs.
In addition to producing a wide range of symptoms, reflux disease can lead to serious complications including:
Esophagitis (Inflammation that can damage the tissue of the esophagus)
Stricture (Narrowing of the esophagus)
Barrett's esophagus (Pre-cancerous changes to the tissue lining the esophagus)
Esophageal cancer
FAQ
All images ©Ethicon, Inc. (2019). Reproduced with permission.