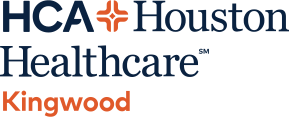 Committed to the care and improvement of our patients and community, HCA Healthcare Kingwood provides the following:
24-hour emergency rooms
Innovative and customized cardiovascular services, including open heart and vascular surgery
State-of-the-art imaging and endoscopy services for more accurate diagnosis and treatment plans
Solis Mammography Center providing expert breast care
Inpatient rehabilitation for physical recovery from stroke, trauma, orthopedic injuries and more
An advanced Brain & Spine Center, which includes a DNV Comprehensive Stroke Center and the Sleep Center of Excellence
Women's Center with a high-risk OB and Level III NICU, as well as pediatric services with access to pediatric specialists
Orthopedic Center offering total joint replacement surgery using advanced technology
Educational and outreach programs
About HCA Houston Kingwood
"We serve the livable forest with advanced hospital services at HCA Houston Healthcare Kingwood. As a part of HCA Houston Healthcare, we are proud to offer our community access to advanced medical care and physicians trained at top hospitals."
HCA Houston believes that nurses serve as the voice of their patients. And as a unified family of caregivers across the greater Houston area, that means thousands of nurses are bringing patients to the forefront of their own healthcare.
The future of healthcare means a focus on patients, including convenient access to quality care and more efficient operations, all of which can lead to better patient outcomes. Through their national family of hospitals and community partners, they're committed to developing the next generation of nurses. Start a conversation with HCA Houston Healthcare, and you'll experience the future of healthcare, today.
Ata Ahmad is one of the most experienced laparoscopic surgeons in Houston
and has performed many laparoscopic procedures. Dr. Ahmad has performed surgeries in New Orleans, Dallas, Baton Rouge, Houston, and various cities across the country. He has successfully completed extensive training and certification for laparoscopic gastric sleeve and banding.
With a speciality in GERD, Dr. Ahmad offers treatments such as Laproscopic Acid Reflux Surgery, the LINX Reflux Management System, and Transoral Incisionless Fundoplication (TIF) procedures, Dr. Ahmad is dedicated to offering his patients the best in Acid Reflux Disease surgical devices, prevention and solutions.
Currently, Dr. Ahmad practices in Northwest Houston with surgical privileges at Houston Northwest Medical Center, Humble Surgical Hospital, Cypress Fairbanks Medical Center, Methodist Willowbrook Hospital, and Tomball Regional Medical Center, North Cypress Medical Center, The Methodist Hospital – Med Center, and St. Luke's Hospital at the Vintage. And is now bringing his expertise to the medical community at HCA Houston Healthcare Kingwood as well.
Dr. Ata Ahmad is a Board Certified General Surgeon by the American Board of Surgery. Whether you need a surgical consult, outpatient surgery, or bariatric surgery, you can be confident that you will be treated by a highly trained physician and staff, utilizing the latest and most innovative methods.
Dr. Ahmad has memberships in:
The American Society for Metabolic and Bariatric Surgery
American Medical Association
The Society of Laparoendoscopic Surgeons
The Society for Surgery of the Alimentary Tract
American College of Surgeons
The Society of American Gastrointestinal and Endoscopic Surgeons
The American Society of Breast Surgeons